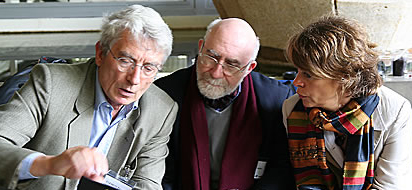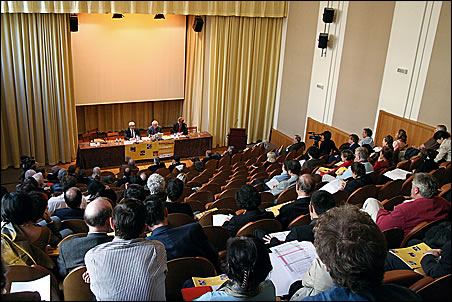 Three round tables will gather experts on current topics about research in these areas:
- « L'Asie au coeur d'une reconfiguration entre aires et disciplines » ("Asia at the core of a restructuring between areas and disciplines"), in French, with Balver Arora (Centre for Multilevel Federalism, New Delhi), Catherine Mayeur-Jaouen (Inalco, French research consortium for the Middle-East), Marie-Caroline Saglio-Yatzimirsky (Inalco), Frédéric Keck (CNRS, Quai Branly Museum), Karoline Postel-Vinay (Institute of Political Sciences).
- "Publishing about Asia, realities and future prospects", with Jeffrey N. Wasserstrom (University of California, Irvine), Sébastien Lechevalier (School for Advanced Studies in the Social Sciences), Hyung-Gu Lynn (University British Columbia, Vancouver), Emiko Ochiai (Kyoto University
Asian Studies Unit), Marc Olivier Padis (Journal Esprit).
- « Les défis de l'Asie et la recherche académique » ("The challenges about Asia and academic research"), in French, with Jean-François Huchet (Inalco), Justin Vaisse (Ministry of Foreign Affairs), Pascal Pacaut (French Agency for Development), Christian Koenig (ESSEC Business School).
Presentation of the White book of research on Asia in France

The results of the White book of research on Asia in France will be presented on Thursday 10 September at 6:15 pm by the GIS - Réseau Asie et Pacifique.
Speakers for the keynote sessions: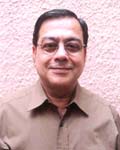 The title of Balveer Arora' conference, which will be held on Wednesday 9 September at noon, is: "50 years of studies on contemporary India, from the politics' point of view." Balveer Arorais a Political Scientist and Chairman of the Centre for Multilevel Federalism of the Institute of Social Sciences in New Delhi. Former Rector and Pro-Vice Chancellor of Jawaharlal Nehru University in New Delhi, he pursues activities into the Centre for Political Studies of the institution as a professor of political sciences. He is a member of the Scientific Advisory Committee of the electronic journal "SAMAJ", the South Asian Multidisciplinary Academic Journal. He is also member of the International Scientific Council of the magazine "Transcontinentales", which is supported by the 27 French research institutes around the world.

Gao Xingjian will present his book « De la création », published at Le Seuil in 2013, on Thursday 10 September at 12:15 pm. Gao Xingjian, born in China in 1940, is a painter, a writer and a translator, but also a playwright and a producer. His theater, which combines modern Western influences - Brecht's notably - and the traditional Chinese show has earned him the ire of the Communist regime. A political refugee since 1989, he lives in Paris. He received the Nobel Prize for Litterature in 2000. If he considers himself first and foremost and artis, a creator, with a firm practical sensitivy, he nevertheless developed, throughout his work, a specific theoretical thought that goes against the trends and models of contemporary art.

Carol Gluck's presentation will be about: "The Comfort Women and the Politics of Memory in East Asia" on Wednesday 9 September at 10:30 am. Carol Gluck is Professor at the Department of History and Department of East Asian Languages and Cultures, Columbia University, New York. Her research focuses on Modern Japan; twentieth-century international history; history-writing and public memory in Asia and the world. She is the Chair of Weatherhead East Asian Institute (WEAI) Publications Program at Columbia, to produce the Studies of the WEAI, Weatherhead Books on Asia, and Asia Perspectives. She serves as elected member of the Council of the American Academy of Arts and Sciences, on the Board of Directors of Japan Society, the board of the Weatherhead Foundation, and numerous editorial boards and national and international committees.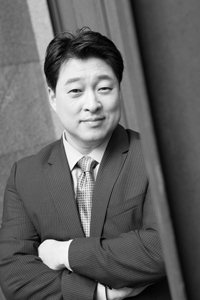 Hyung-Gu Lynn's conference will be on the following theme: "Ghost in the machine: History issues in current Japan-South Korea relations", on Thursay 10 Septembre at 11:15 am. Hyung-Gu Lynn is the Atomic Energy Canada Limited/Korea Electric Power Corporation (AECL/KEPCO) Chair in Korean Research at the Institute of Asian Research (IAR), University of British Columbia (Vancouver, Canada). Prior to joining the IAR in January 2002, he held positions in the Institute of Economic Research, Hitotsubashi University (Tokyo, Japan), and the English Literature Department, Hanyang University (Seoul, Korea). Dr. Lynn's research focuses mainly on a variety of issues regarding Korea (both South and North) and Japan, across multiple fields of study such as popular culture, gender, postcolonial theory, economy and development. He is the Editor-in-Chief for the independent and interdisciplinary "Pacific Affairs" journal, and also for the "Asia Pacific Memo", a public digital outreach publishing current issues in Asia and across the Pacific.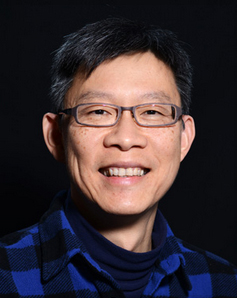 The title of Tak-Wing Ngo' conference is: " China and Varieties of Capitalism", on Friday 11 September at 11:15 pm. Tak-Wing Ngo is Professor of Political Sciences. He holds the Extraordinary Chair Professorship in Asian History at Erasmus University Rotterdam, and heads the Center for regulation and governance of International Institute for Asian Studies, in the Netherlands. He is Editor-in-Chief of the journal "China Information" and the collection "Governance in Asia" published by the Nordic Institute of Asian Studies (Copenhagen). He is also member of the editorial boards of the journals "Taiwan in Comparative Perspective" (London School of Economics) and "International Comparative Social Studies" (Brill Academic Publishers). The title of Tak-Wing Ngo' conference is: "China and Varieties of Capitalism."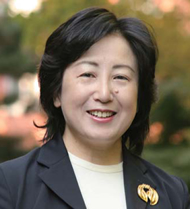 The conference of Emiko Ochiai : "Three challenges in the comparative study of care regimes in Asia " will be held on Friday 11 Septembre at 11:15 am. Emiko Ochiai Ky is specialist in Sociology of the Family (historical and comparative perspectives). Professor at Kyoto University, she is also Director of Kyoto University Asian Studies Unit and member of the Science Council of Japan. In 2015, she holds the Blaise Pascal Chair (Ile-de-France region) at the Centre for French-Japanese Advanced Studies in Paris. She serves on numerous editorial boards of international journals. She is Managing editor for a collection dedicated to Asia published by Brill Academic Publishers..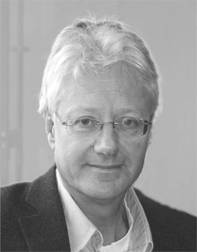 Peter van der Veer's presentation will be about: "The Value of Comparison: India and China", on Thursay 10 Septembre at 11:15 am. Peter van der Veeris Director of the "Max Planck Institute for the Study of Religious and Ethnic Diversity" at Göttingen in Germany. He taught Anthropology and works on Religion and Nationalism in Asia and Europe. He is member of the Scientific Committee of the "Journal of China in Comparative Perspective" and the Editor-in-Chief of the journal that he has just launched, "Cultural Diversity in China".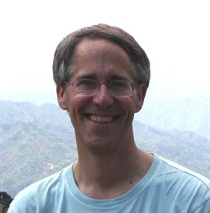 Jeffrey N. Wasserstrom will present: "Chinese dreams and Chinese nightmares, 1915-2015" on Friday 11 Septembre at 11:15 am. Jeffrey N. Wasserstrom is Chancellor's Professor of History at the University of California (Irvine). Specialist in Social and Cultural History of Modern China, he is Editor of "The Journal of Asian Studies", Co-Editor of the Asia Section of "The Los Angeles Review of Books" and Editorial Board Member of the "Dissent Magazine".